Build on a foundation of honesty, integrity, and craftsmanship
"The best compliment for any builder is that you come back a second time. We had no doubt that we wanted the Alliance Builders team to rebuild our home, and I can guarantee that if we are in the market for a new home again, we will be back with them again.
We had very particular desires for the details of our home, and the Alliance Builders team was there every step of the way to give us exactly what we wanted."
"When we first decided to build a custom home, we worried about how difficult it would be as we had never done it before. Well, our decision to go with Alliance Builders put that all to rest.
Brad Ausmus is an amazing designer with an unbelievable vision, Steve Hood is a perfectionist builder with a fantastic team of trades who brings ideas to life.
As a team, they all listened to our desires and concerns and let us have the world while still pointing out pro and cons all along the way. We wake up in amazement each day. Thanks!!"
"Sarah and I would love to share our experience with Alliance Builders. This was our first time building a home, let alone a custom home. We worked with the Alliance team throughout the entire process-from picking out a lot, coming up with design, and then building our home and I truly can't imagine having done it any other way.
We experienced nothing but patience and thoughtful answers to every question at each step along the way. Ideas and changes were never met with a "no" but rather solutions.  
Building a home affects the whole family, and we wanted to make the right decisions, and certainly end up with the right result. We researched our options carefully, and had no doubt that this was the best builder around. Our "result" is ample proof-we are very happy and very proud of this home that they have built.
We would recommend Steve and his team without hesitation, and thank them for helping us realize our dream."
"Alliance built the perfect home for us"
"We have been thrilled with the results in building our house with Alliance Builders. The house is beautifully designed with a great deal of attention given to details, and we appreciate the care that went into the building process. Alliance built the perfect home for us and we love being in it. We have recommended Alliance numerous times to those who see our house and want to know who we used, and we will not hesitate to continue recommending Alliance."
"Thank you for a fantastic home! 
Our experience with Alliance was truly outstanding. 
We found you to be honest, dependable, accountable, and you listened to our needs during the whole process. Thanks again for helping us realize our dream home."
Recognition Awarded by the Housing & Building Association of Colorado Springs (HBA)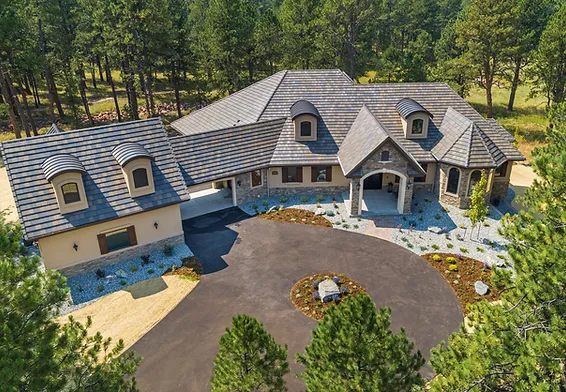 People's Choice Award

Best Master Suite
Best Kitchen
Best Interior Design
Best Floor Plan
Best Overall Home